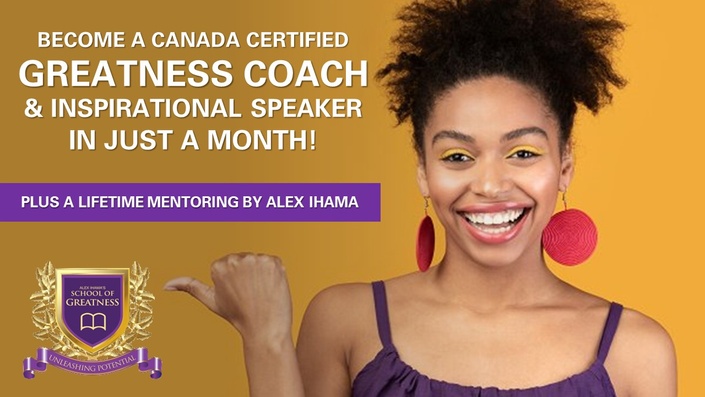 iGNITE - Become a Greatness Coach & Inspirational Speaker
An Exciting Psycho-spiritual Process of Metamorphosis from Purpose to Greatness
Watch Promo
Enroll in Course
When I was young, many adults often scolded me because I was curious and talkative.
My parents, guardian and teachers often considered me as confused and troublesome.
Instead of patiently trying to understand me, many adults gave up on me so quickly.
Most of them considered my inquisitiveness as defiance, my boldness for rudeness.
As a result, I went through different forms of abuse that dealt a devastating blow to my self-esteem, hindered my academic progress and thwarted my social maturity.
I ran away from home a couple of times until I was able to migrate far from it with no intention of ever returning.
For about a decade, I was lost in the wilderness of life, getting involved with so many people in so many things that could have ended my life abruptly.
When my repeated recklessness wouldn't, I even tried to take my own life, not knowing then that God was keeping me alive miraculously for such a time as this.
After roaming the wilderness for about a decade, lost in every sense of the word, a single conversation with a total stranger on a drug-infested street in Vancouver, British Columbia, Canada, ignited my transformation.
The conversation got to me to think about my life in a way I had never done before and led to my conversion and a long road to healing, empowerment and transformation.
Eventually, I was saved in every sense of the word too.
Over two decades later, I have used the art of coaching and speaking to facilitate the transformation of thousands of lives all over the world.
I have facilitated the transformation of many organizations in different industries while sharing the stage with heads of states, captains of industry and veterans in the speaking industry.
I have coached celebrities like Olympians and media personalities, high court judges and senators and billionaire entrepreneurs and executives of Fortune 500 corporations.
Over two decades, I have published two books, Welcome to Greatness and The Mystique of Leadership, and also developed over 200 courses on personal development, leadership effectiveness and business growth.
Now a renowned global strategist, executive coach and professional speaker, I have been able to take my transformational message of Greatness from Canada to Cuba, the UK to the USA, Germany to Malawi, Switzerland to South Africa, Nigeria to the Netherlands, the Bahamas to the Dominican Republic and others nations like Malawi, Kenya, Ghana, France and Jamaica.
With my team of over 50 coaches, speakers and consultants, we developed the exciting iGNITE program based on three decades of experiences, exposure and education.
It leverages psychological, philosophical, spiritual and physiological research to reveal the process of dealing with and turning your childhood pains into gains and your mess into your message.
iGNITE is bound to unveil gifts and talents you did not even know existed within you while equipping you with the tools and techniques you need to increase your impact, influence and income.
It will empower you with the abilities to coach yourself and others on how to discover purpose, the skills to inform, inspire and influence people through the art of public speaking, and strategies to monetize your passion.
This program is strictly for people who are already running the race of purpose with perseverance, keeping their passion ablaze and working hard for the impact and income required to expand their enterprise and ministry.
It is for the people who are willing to leverage their depth of knowledge and life experiences to build a legacy.
Many people apply for iGNITE from all over the world, but we only choose a few.
Therefore, you should be very proud of yourself for this journey that is about to launch you and your purpose in life to the world.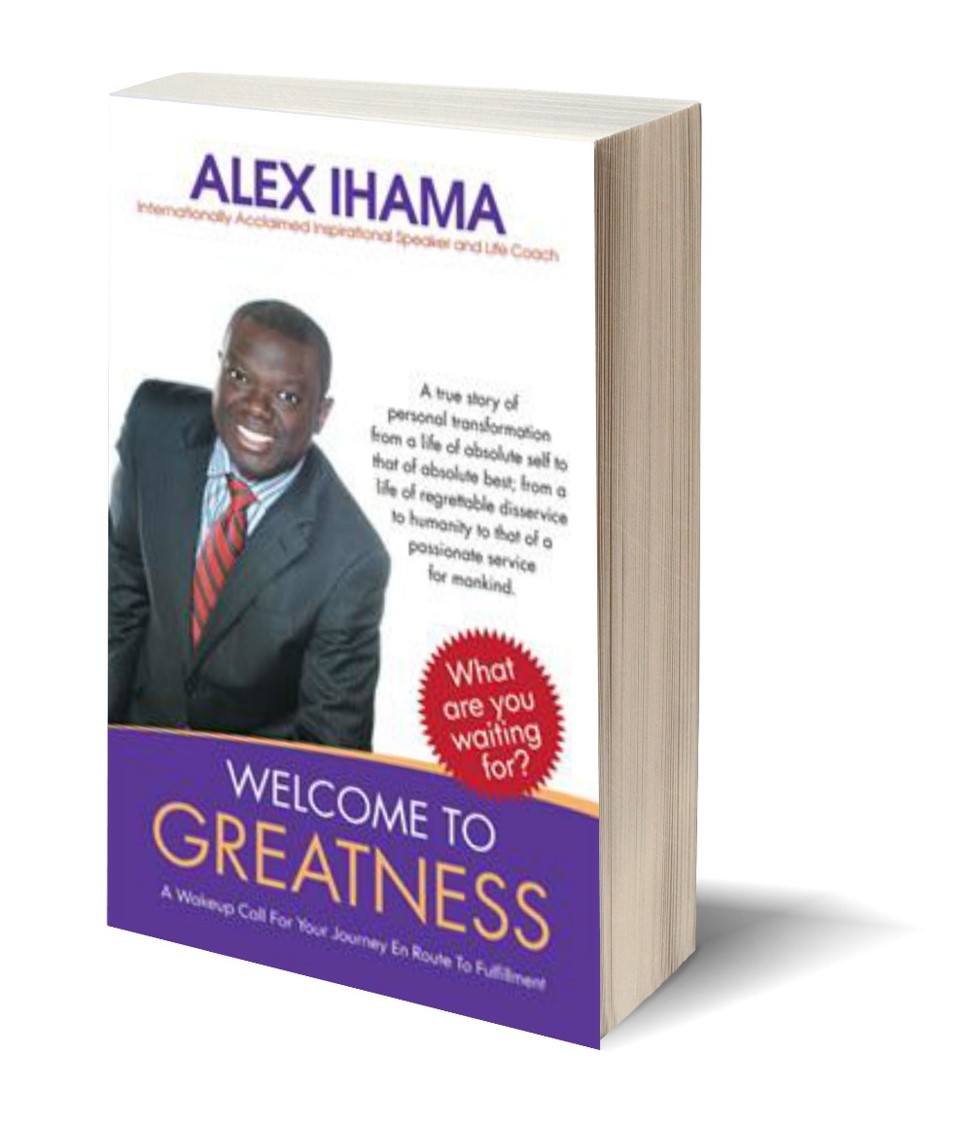 The content is intensive, and the process is rigorous, but graduates of iGNITE tell us that it was one of the most fulfilling experiences of their lives.
Have you gone through some things in life that make you want to help others desperately?
Have you gathered some knowledge, wisdom and understanding that would be beneficial to others?
Would you like to learn how to help others break through their challenges and overcome their fears?
Are you filled with a burning desire to impact the world, make a difference and leave a lasting legacy?
Are you already in the field of helping others and would like to turn this calling into a profitable career?
As you go through the intensive coaching process under my direct coaching, inspiration and guidance, you will learn how to unveil the glory in your story, develop a suite of products and services and build a global brand as a coach and speaker.
Your Instructor
Considered as one of the most dynamic and engaging speakers in the world today because of his stage power and uncommon ability to communicate complex topics with brevity and humour, Alex Ihama is a Global Strategist and Executive Coach to CEOs, senators, bishops, TV personalities, Olympians, etc.
He has certified about a hundred professional coaches and speakers all over the world on his unique approach to an innate transformation which has helped people and organizations to save and make millions of dollars through a paradigm shift, the revolutionary renewal of the minds and development of leadership capabilities.
With two decades of corporate experience working with Fortune 500 companies to execute many projects valued at over a billion US dollars, Alex is an astute businessman, a community advocate and the author of over 100 transformational courses and certification programs like The Psychology of Sales & Marketing & and bestselling books like Welcome to Greatness, The Mystique of Leadership & The Leadership Manifesto.
While he is still involved in the transformation of lives and organizations, he is now predominantly engaged by governments and global agencies worldwide for national transformation agendas and the transformation of business, community, religious and political leaders.
He is the President/CEO of four global organizations, including the International School of Greatness, with an impact on over a million people annually, and The Corporate University, headquartered in Toronto, Canada.
For more information, visit www.TheCorporateUniversity.ca and www.SchoolofGreatness.ca or email [email protected]. You may also call +1-416-902-6672 or contact Alex Ihama directly through his email on [email protected] or find him on most of the social media outlets like LinkedIn, Facebook & YouTube.
Course Curriculum
Module 1 - Introduction to Coaching
Available in days
days after you enroll
Module 2 - Psychology of Coaching
Available in days
days after you enroll
Frequently Asked Questions
When does the course start and finish?
While there are some scheduled sessions for different courses, you can start the online component of it any time - at your pace, place and prerogative! It is a completely self-paced online course - you decide when you start and have 3 months to finish it.
What is the recommended book for the program?
The recommended book is Welcome to Greatness by Alex Ihama. You can purchase a copy on Amazon or directly from his publisher through https://www.balboapress.com/en/bookstore/bookdetails/339619-Welcome-to-Greatness
If required, how can I obtain the required support to complete the program?
We are just a click away! Send an email to
[email protected]
and we will respond to you within 48 hours! That is easy; its it?
Will I get a certificate upon my successful completion of the course?
For sure! You will receive a certificate from our School of Greatness in Toronto, Ontario, Canada.
What is the pass mark of the quizzes and can I take them again if I fall short of the pass mark?
The pass mark for each module is 80%, and you have two trials if you fall short the first time.
Can I get a refund if not satisfied with the program?
While the surveys of our students often indicate they are delighted, you have the option of a refund after the first module only. We are so confident in the impact of this program that the first module is free if you so desire.
What are some of the unique benefits of this program?
1. The depth of our contents is beyond mere thought-provoking to being revolutionary, thereby instigating the renewal of people's minds and inspiration to their souls. 2. We base our contents on psychological, philosophical, spiritual and physiological research, thereby, intellectually stimulating, spiritually therapeutic & economically empowering. 3. The outcome of our programs is remarkable and measurable, thereby enabling targets in sales revenue, leadership assessment and customer satisfaction to be exceeded. 4. We use technology to offer a three-months follow-up coaching and mentoring program, thereby reinforcing and inspiring participants to sustain their transformation. 5. Our programs are facilitated live and in online micro-learning sessions with quizzes and assignments, thereby granting participants opportunities to become certified in the program. 6. The skills learned in our programs are transferable between roles and responsibilities as well in work and life, thereby maximizing the benefits and outcomes for life. 7. The intensity of our programs and the propensity of our delivery challenges participants holistically, thereby empowering them physically, mentally, emotionally and spiritually.