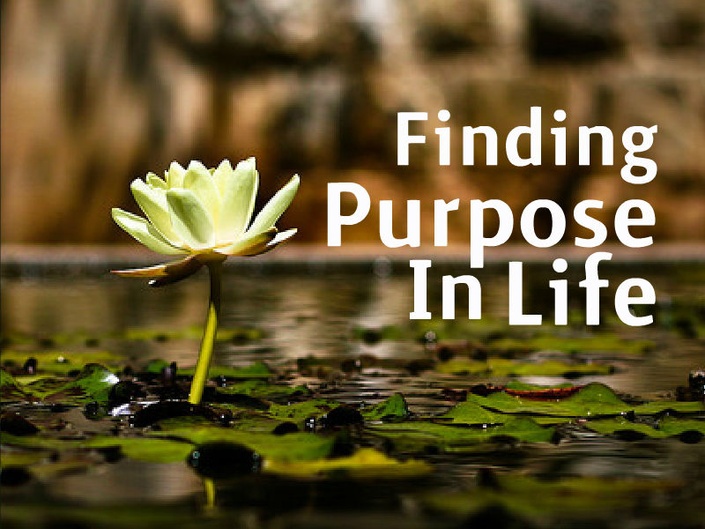 iRISE - Awaken Purpose & Meaning for Impact & Influence
Seven Critical Aspects for Personal Transformation & Exceptional Leadership
Watch Promo
What is holding you back from Greatness?

Is it a lack of Purpose? The ever-presence of Fear? A detrimental cycle of Procrastination?
Maybe you're not even sure where to begin...Up until now.
Alex Ihama's Greatness Expedition Program is expertly designed to guide you on a path to unlocking your full potential in life AND in business. It is often said that most of the problems one faces in business, often stems from a LIFE problem that is directly affecting their ability to perform...
This program will tackle your life problems head on.
Take a look at what others have said about Alex Ihama's programs:

Alex personifies greatness is all aspect of his life and IGNITES passion and purpose in his interactions with others. As a student of the School of Greatness, I was impressed beyond expectation at the level of excellence in which he delivers his programming.
In his role as my coach, our conversations are both intellectually stimulating as well as spiritually therapeutic. Alex is the real deal, and I am honoured to call you coach as well as a friend!
Thank you for the impact you have made in my life.
- Korrie L Silver, Financial Educator, Community Leader, & Humanitarian.

My wish is for Alex to be in schools teaching my children the true fundamentals of life; I had to wait 40 years. Alex's teaching, inspiration, and motivation are so different than what one would imagine. Alex was there for me every evening waiting for my call to discuss what I have learned in each chapter of his book.
I think the biggest hindrance to personal growth is our natural ability to procrastinate and is the reason why we start things but never finish them. Alex solves this with his techniques, strategies and his sincere and true desire to help and enhance your life. I believe God sends certain people your way for a reason, you must grasp the opportunity, embrace it and learn!
Alex is that person.
- Jason Monaco, President & CEO at First Canadian Capital Markets Ltd


Alex Ihama and the School of Greatness personifies the words purpose, visionary, integrity and passion. As a graduate of the School of Greatness, my life has taken on a new purpose with passion and a commitment to guiding others the discover their life purpose en-route to fulfillment. The positive environment of the class has left a lasting impact on my life and way of thinking. This high-intensity coaching program is necessary for a lasting impact as a life coach.
Alex expertise and leadership by example has motivated me to push myself beyond my own comprehension and develop a new found confidence. I do highly recommend the School of Greatness for those individuals who are really serious about making a lasting impact their own lives and those around them.
- Patrick Robinson, Life Coach, Public Speaker at School of Greatness

What would it mean to you to become a top earner in your field?
Would it mean more time with your family?
More time working on what you're actually passionate about?
Greater freedom to expand your life and business in new ways?
All of these are possible for you.
For the next few days this program will be practically given away at a price of $97.
On Friday August 16th, at 11:00pm it will return to the full price.
You have the opportunity to change your life TODAY.
There are hundreds, even thousands of top entrepreneurs and business minds that are investing in themselves as we speak...Many of which could even be your competitors.

Why aren't you?
An investment of $97 today to drastically impact your life and help you become a top earner in your field? I would take that deal any day...
Invest in YOU...You'll thank yourself later.
Welcome to Greatness, we'll see you inside...
As an Internationally acclaimed author, Alex Ihama is no stranger to the world of business strategy and entrepreneurship.

In addition to this program of 5+ hours of video content, both of Alex's books are available for purchase in order to further assist you on your way to Greatness.
Click Here to purchase Welcome to Greatness
Click Here to purchase The Mystique of Leadership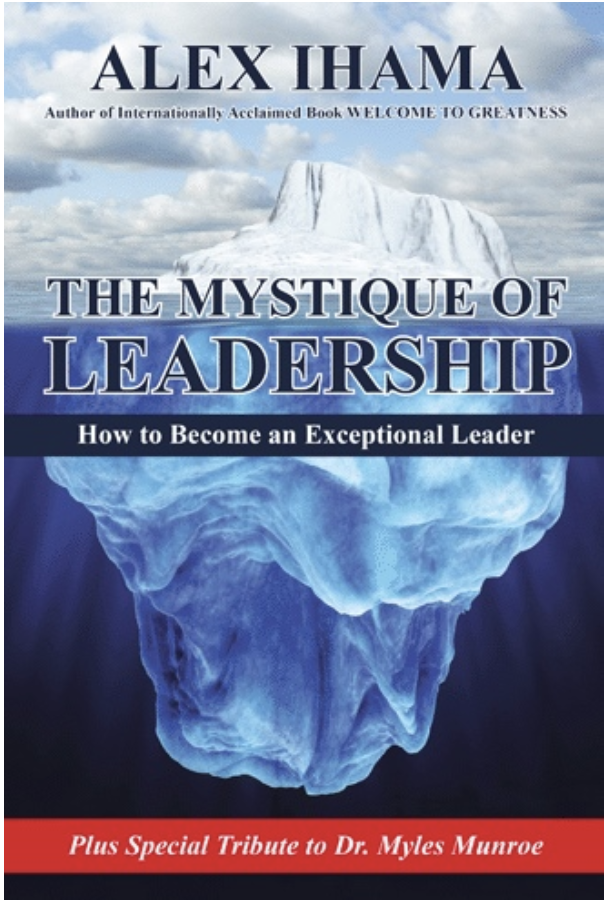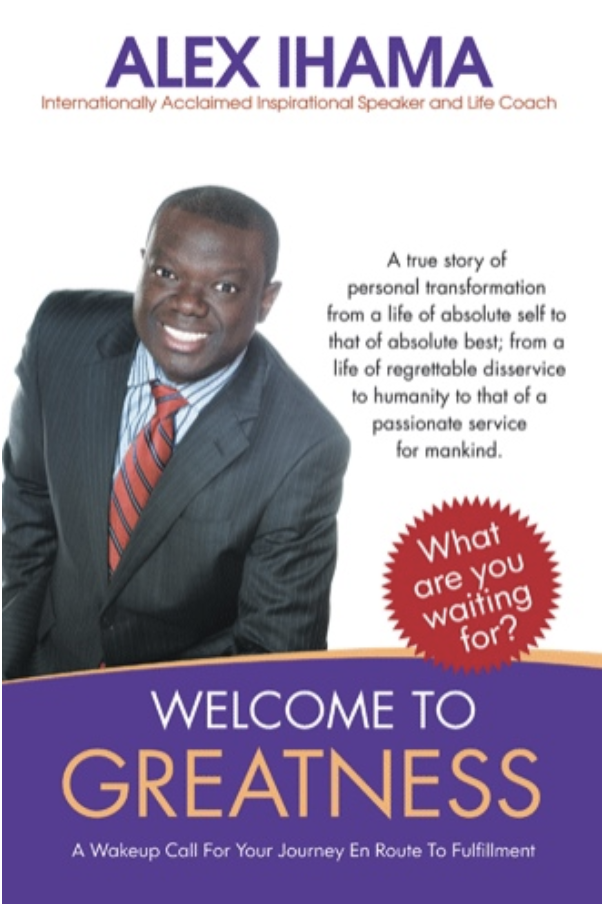 Frequently Asked Questions
What is the School of Greatness about?
We teach life & leadership skills that are expected of everyone and by everyone in every society, and yet rarely taught within educational institutions. While we function like a conventional school, we set ourselves apart by offering courses on topics which are often not taught within the conventional school system.
What sets the School of Greatness apart from other organizations that offer training in life skills, leadership development, and entrepreneurship?
The innovative methods of using technology to deliver our programs, our ability to readily customize our programs, the flexibility with regards to scheduling, payment, and location. In addition, our programs offer an intellectual blend of psychology, physiology, spirituality, and philosophy.
When, why and by whom was the School of Greatness founded?
It was founded by Alex Ihama in August 2013 to create a platform for personal development, based on the momentum generated by the publication of his book, Welcome to Greatness.
What is the vision for the School of Greatness?
To Make You Think Deeply, Act Passionately and Grow Steadily.