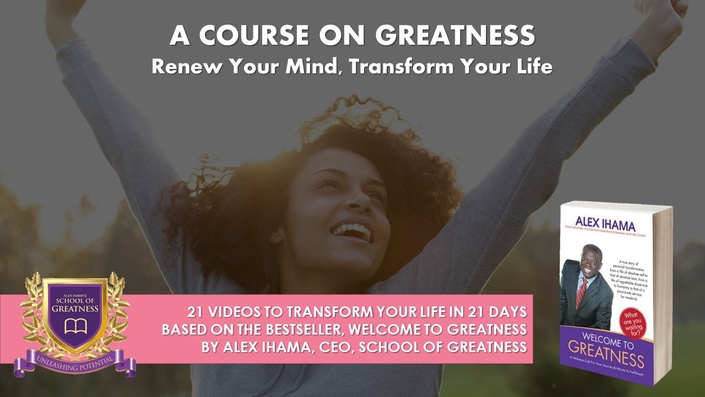 A Free Course on Greatness - Renew Your Mind, Transform Your Life
A 21-Day Transformational Journey of Purpose through Alex Ihama's Welcome to Greatness
Watch Promo
PREFACE - Welcome to Greatness
Everything we do or say is a conscious or subconscious attempt to derive some form of satisfaction in life, whether we know it or not.
We say and do things to appease our ego and then tell ourselves that it is for the benefit of others. We pursue a selfish objective and then tell ourselves that it will position us to assist other people. We chase after money, power and fame and then tell ourselves that we will expend it all for the betterment of the world.
I lived like this for many years until some series of unfortunate events forced me to begin my journey en route to fulfillment; until recurring challenges forced me to start a revolutionary change in mindset, which eventually empowered me to overcome detrimental character traits that were holding me back from welcoming greatness into my life.
We live in a world where many of us are so blindly driven that we have become oblivious to the obvious fact that the people who eventually attained whatever it is we are now pursuing did not end up attaining the fulfillment we are expecting to attain.
We have heard of the saying that money does not buy happiness, but yet we continue to spend our lives pursuing money with the subconscious hope of buying happiness with it.
In fact, some people would nod agreeably at the revolutionary principles and strategies that this book has to offer, but yet will continue to live lives that are not reflective of the principles and strategies they so strongly agree with.
When I decided to change my life for the better over a decade ago, little did I know it was a lifelong journey and not the one-time event that most of us often think it to be.
I discovered that those detrimental character traits that took me a long time to develop required an even longer time to break.
I discovered that the more changes I made in my character, the more changes I still needed to make. It seems like every change I made exposed other flaws in my character that required more changes.
I discovered that we cannot say, "I am now a better leader and thus no longer need to work on my leadership capabilities." We cannot say, "I am now very generous and thus no longer need to work at being generous anymore."
Without question, the process of change is a lifelong journey, and this book is a roadmap of the tedious journey based on my personal experience and the experiences of many people who I have been fortunate enough to coach and speak to in my line of work.
After successfully overcoming many deterrents of fulfillment in my own life and also after coaching thousands of people through different mediums on how to overcome their deterrents of fulfillment as well, I realized that the art of changing one's life for the better requires an unwavering daily commitment to a set of principles that have stood the test of time.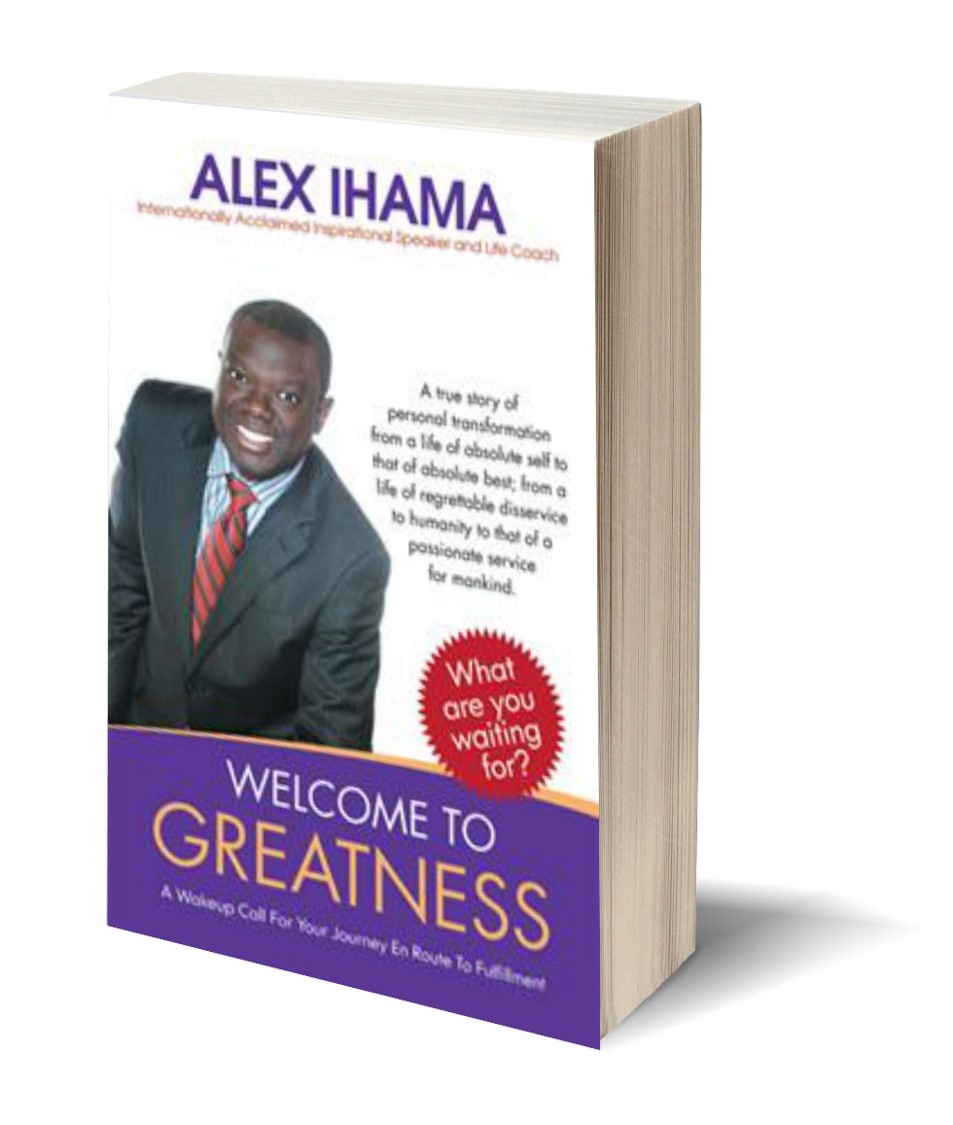 This book and Course on Greatness is bound to empower and equip you with those principles based on my personal experiences and that of the people who have graciously allowed me to work and walk with them in their individual journey en route to fulfillment.
My prayer and hope are not only for you to learn new things from this book and Course on Greatness, but also for you to unlearn the detrimental habits, baseless concepts, and diluted perspectives that you may have picked up in your childhood or along the highway of life.
It is for you to recognize how steeped you may be in a cocktail of fear, procrastination, insecurity, laziness, greed, selfishness, hate, pride, arrogance, and whatever it is that may be holding you back from welcoming greatness into your life.
My prayer and hope for those of you who are enthusiastic about discovering the beauty within you is for the Almighty God to open your eyes to the unseen even when you are in doubt, replenish your strength even before it depletes, and direct your step even before you take it.
My prayer and hope are for you to learn how to purify your character and relax your soul.
The principles that you will be exposed to in this book, I have made every effort to foster–and will continually do so until death relieves me of my purpose in life. These principles are based on years of deep psychological, physiological, spiritual and philosophical researches that transcend religious, cultural, racial and socio-economic backgrounds.
Those who have been acquainted with these principles through our coaching programs, speaking engagements, life researches and publications continue to bless us with their words of encouragement. They continue to share with us the impact they are now making in the world based on these principles.
These principles have helped many people to attain peace of mind despite growing adversity, stronger opposition, consistent oppression and never-ending life and business challenges.
As you embark on your journey en route to fulfillment, which is the most fulfilling journey in life according to those who have been on this road less travelled, open the doors of your heart and narrow the entrance to your soul.
Fasten your seat belt ahead of the revolutionary changes that stubbornly lie ahead of you.
In addition, be prepared to be challenged by yourself and by others, to be compelled by your body and your soul.
Be prepared to meet yourself, to get acquainted with the real you, to motivate yourself and to lead yourself through whatever it may take to stay this daunting course.
Since I began my journey en route to fulfillment over a decade ago, I have come to enormously appreciate people like you who are seeking to be better, people who are making every effort to not depart this world without having made an impact on it.
My transformation from darkness to light and from living for self to living for others was made possible by the Grace of God through a number of people, some of whom I knew personally and sought help and advice from, and others whom I may never meet personally but yet was equipped by how they lived their lives.
I have learnt that fulfillment is not a destination but rather a journey. It begins at every wake and does not end until we return to dust.
The time to begin the journey en route to fulfillment is now, for later is a thief of time, a significant hindrance to the fulfillment that we seek in life.
Until we learn not to procrastinate, not to put aside what has already been put aside once, to not give in to excuses for not beginning the journey that we must embark on, the fulfillment we claim to desire will elude us.
I have learnt that life is not about how rich and talented we are, but rather about how often we bless others with what we have, with who we are, with what we know.
Life is about using our wisdom, talents and resources to empower other people so that they may be equipped enough to conquer their own challenges, blaze their own trails and impact their own spheres.
Until we are open, every door of opportunity will be closed.
Until we are learning, we will never be able to grow and achieve.
Until we are giving, we will always be in want.
It is only when all hands are on deck, that the ship has a better chance of arriving safely at its destination. Until then, the fate of the ship is in the hands of chance that does not exist.
As you take control of yourself and embark on the journey of your life, I wish you Bon Voyage.
May God disperse his most powerful angels to protect you every step of the way in your honourable journey en route to fulfillment.
May you not be distracted, disconcerted or discouraged.
May God bless every effort you make and may your transformation inspire those around you to even greater heights.
Nothing but love!
Alex Ihama,
Author, Welcome to Greatness
CEO, School of Greatness, Inc.
Toronto, Ontario, Canada
Your Instructor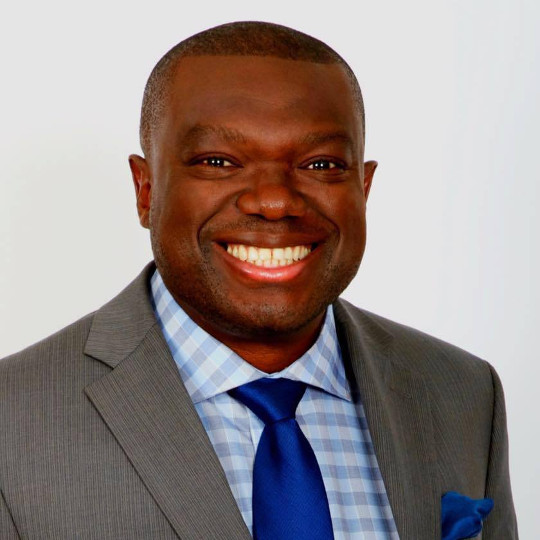 Many people consider Alex Ihama as one of the most dynamic and engaging speakers in the world today.
He is regularly sought after by executives, pastors and politicians whose desire goes beyond the transformation of their people and organizations to that of their nations.
An executive coach, professional speaker, bestselling author and global strategist who has enabled many organizations to save and make millions of dollars, he has taken his revolutionary messages on leadership, business, religion, politics and national transformation agenda across many continents.
He regularly speaks at highly-profiled conferences around the world with other renowned global speakers, captains of industries and even heads of states – from Canada to Cuba, the UK to the USA, Germany to Malawi, Switzerland to South Africa, Belgium to the Bahamas, Nigeria to the Netherlands, and nations like the Dominican Republic, Malawi, Kenya, Ghana, France and Jamaica.
He is a master coach to over 100 other coaches worldwide and effective in renewing the minds of professional athletes like Olympians, media personalities, corporate executives, judges, senators, entrepreneurs and other professionals.
With two decades worth of corporate experience in three of Canada's largest banks, Alex Ihama is an astute businessman, bestselling author of over 100 transformational online programs and bestselling books like Welcome to Greatness and The Mystique of Leadership.
He is also the President/CEO of the School of Greatness, based in Toronto, Canada, which is a unique institution of inspiration that has ignited the spirit of leadership in over a million people in 45 nations.
He is also the Managing Director of a Corporate University, which offers a variety of strategic courses to enhance the culture of organizations all over the world by empowering their executives and employees for peak performance at work and in life.
For more information, visit www.schoolofgreatnessinc.com or email [email protected].
Frequently Asked Questions
When does the course start and finish?
While there are some scheduled sessions for different courses, you can start the online component of it any time - at your pace, place and prerogative! It is a completely self-paced online course - you decide when you start and when you finish.
How long do I have access to the course?
How does lifetime access sound? After enrolling, you have unlimited access to this course for as long as you like - across any and all devices you own.
What are some of the unique benefits of this program?
1. The depth of our contents is beyond mere thought-provoking to being revolutionary, thereby instigating the renewal of people's minds and inspiration to their souls. 2. We base our contents on psychological, philosophical, spiritual and physiological research, thereby, intellectually stimulating, spiritually therapeutic & economically empowering. 3. The outcome of our programs is remarkable and measurable, thereby enabling targets in sales revenue, leadership assessment and customer satisfaction to be exceeded. 4. We use technology to offer a three-months follow-up coaching and mentoring program, thereby reinforcing and inspiring participants to sustain their transformation. 5. Our programs are facilitated live and in online micro-learning sessions with quizzes and assignments, thereby granting participants opportunities to become certified in the program. 6. The skills learned in our programs are transferable between roles and responsibilities as well in work and life, thereby maximizing the benefits and outcomes for life. 7. The intensity of our programs and the propensity of our delivery challenges participants holistically, thereby empowering them physically, mentally, emotionally and spiritually.